Singh Movers REMOVALISTS in BENTLEIGH
Removalists Bentleigh is Here To Help you in shifting. Melbourne Reliable and a trusted company of Movers And Packers, Singh Movers offer you with the best Furniture Removalists service in Bentleigh? Removalists are in high demand these days because everyone is busy with their own schedules and wish to get some of the tough and boring jobs easily. We are Singh Movers - your local and interstate Furniture Removalists company in Melbourne. Our removal company offers its clients fast and affordable services to and from the Bentleigh suburb of Melbourne. We also offer our clients a vast variety of packing solutions. Singh Movers and Packers is one of the best and affordable Removalists in Melbourne.
Our professional movers are specialized in a variety of services like Furniture removal, House removal, Interstate move, etc. We offer the services by our professional staff who are fully trained in the same with the use of a variety of equipment. The use of different types of equipment in any type of movement results in less time wastage with zero damage to the moving items. Our backend time when once is connected with you will ensure you the solutions to all of your problems related to the Furniture Movers. Furniture Removalists is a demand all around and the Friendly Moving men of Singh Movers will eventually convert your move from monotonous and tiring to an interesting one. Singh movers offer you fair low-cost professional services along with a variety of services. If you are one of those who are planning to move outside Bentleigh, Melbourne, or within it, then Singh Movers should be your only choice for the quality services. You can give us a call and we will endow you with the Furniture Removals services.
Experts In The Following Services:
A furniture removal is a tough task that needs professional experience and tonnes of effort to be carried. People who are not professional and plan to carry the Furniture Move by themselves either give rise to the damages of the stuff or hurting themselves only. Having a professional team with years of knowledge and experience is a must to hire in order to carry any sort of Furniture Movers.
We are known as Melbourne's most Affordable Movers and Packers who are known to make the stressful task a memorable and interesting one. Thus, to all the residents of the suburb Bentleigh, Singh Movers will vindicate you with quality services and helps in making your move easy in every possible way. Either it is just a 6 chair move or a whole entire movie, Singh Movers will always be available at your doorstep to offer you Furniture Removals services. To all those who might be thinking about the facility of Storage Facility, then, yes, Singh Movers do provide the Storage Facility as well because we understand thoroughly the need of each and every facility and the use of it.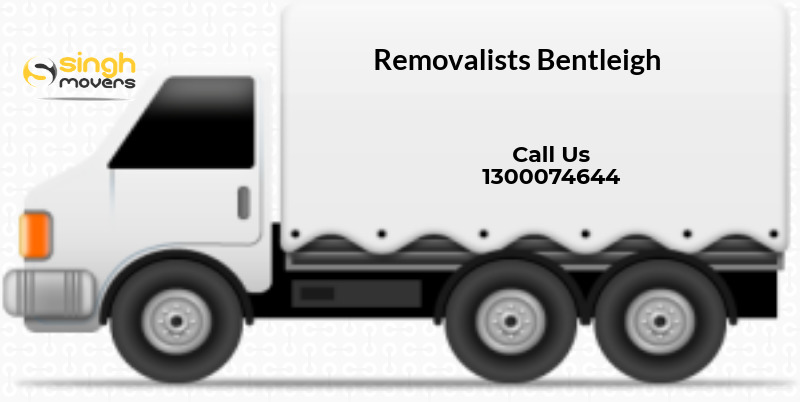 Why Should Singh Movers Be Your Removalists Bentleigh Choice?
Hiring Singh Movers should be your first choice to move in or out of Bentleigh, Melbourne because we are the known company offering all the services under one shed. You should hire us so as to free yourself from all types of work included in the moving job. Our team will do it by itself.
1. We make your work easy with pocket-friendly prices:
Singh Movers And Packers Melbourne is believed by the many Bentleigh residents for their quality service at affordable prices. We endow our customers with all the facilities at the affordable prices possible. It is our company's main motive to offer their customers all the services at low-cost so that the prices won't lay heavy on any type of customer's pocket.
2. timely and safe delivery:
Now, this is a major doubt in every customer's mind as many other service providers promise always to shift the stuff on time but do not actually do so. But why choose Singh Movers for removalists Bentleigh? Because Singh Movers is an on-time delivery company and do not let their customers disappoint in any case. Our timely delivery will always make you smile.
3. We are trusted and safe delivery providers:
Singh Movers can always be fully trusted for the safety of the stuff as they properly plan, pack, and unpack the stuff using professional tools and by undertaking the proper safety measures. Have full faith in us and call us to hire for quality services.
4. We provide the quality Furniture Removals Melbourne:
We along with furniture removal endow many other facilities like office moving, moving interstate whether an office or a house, storage facilities, etc.
5. We are known as the Reliable Fully Insured Movers And Packers:
Singh Movers is a company of Movers And Packers Melbourne at whom you can rely upon for all types of removals work. You need not worry at any point in the shifting process. We are fully insured removals in Melbourne and its suburbs. Though we and our professional team never let any problem happen during the shifting process if sometimes it happens for the materials in transit, we pay up to $100,000. On the other side, in case of any harm to the public, we pay for the public liability around $10,000,000.
6. known as prima Singh Movers also because of our Storage Facility:
We offer our clients one more important service- Storage Facility at the Singh Movers Company. So, if for the time being, you do not want to shift all of your goods to your house, office, or industry, we have plenty of space for your belongings to be stored under CCTV Surveillance 24*7.
So, in order to acquire the quality services, contact Singh Movers and be ready to just chill with your family in the best possible way.
Furniture Removalists Bentleigh Services Include The Following:
Hire Singh Movers to avail of the quality and professional Furniture Removal services Bentleigh, Melbourne. We will vindicate you with the best services. You do not need to worry or roam around in many cases. Having successfully helped thousands of people in their Furniture Removals, Singh Movers has gained name and fame in the last 12 years. We commit to offer a comprehensive range of door to door shifting services with delivering the materials safe and secure. We deliver everything in an attentive manner. Our highly trained and reliable professional packers and the removalists team handle your treasures with the utmost care.
Bentleigh - A Suburb City Of Melbourne
Bentleigh is a suburb of Melbourne, Victoria, Australia which is around 13 km south-east of Melbourne's central business district. The local government area of Bentleigh is the City of Glen era. According to the census of 2016, Bentleigh recorded a population of around 16,153.
Bentleigh Fast Facts:
Bentleigh Postcode: 3204
State: Victoria, (VIC)
Country: Australia
Distance from Bentleigh to Singh movers Melbourne: 19 minutes or 16 km
Population: 16,153 according to the 2016 census
Local Government Area: City of Glen Eira
State Electorates:

Bentleigh

Federal Electorate: Goldstein
Surrounding Suburbs Around Bentleigh:
Brighton East
Patterson
Ormond
Mckinnon
Bentleigh East
Hampton East
Moorabbin
Relevant links: