Removalists Malvern East

Removalists Malvan East helps to move your stuff from one place to another. Moving is one of the difficult tasks because when we are moving the things it can be tougher to relocate all the things from one place to another. Melbourne removalists cheap can provide a comprehensive range of removal services n at an affordable rate. Our trained and efficient removalists in Melbourne may be simplifying the process of moving for you.
By a trusted partner of removalists in Melbourne has more designs and it can be an effective plan to ensure as a safe and smooth move for you. If you are looking for the best furniture removalists you have to hire Furniture Removalists Malvern East is the best moving service for you. People have to search for the cheap removalists in Melbourne. They can strive to make the process for moving hassle free for you with affordable Melbourne services.
Best service of furniture removalists
We can understand the task of shifting to be very difficult for you because it can be a complex and tedious process. You cannot worry about anything .we can be intended to make it easy for you.

We can give complete solutions for you. Interstate Removalists Melbourne is having resources and skills to carry arrange of moving needs with precsiosn.with more specialists packing and efficient service we can make the process to be stress-free for you.

If you need an item of individual furniture or complete relocation you have to choose the best removalists .every relocation may be important to us and we are committed to offering a fulfilling the experience.

You have to avail services for relaxing the shifting experience. And our rates can start from $75 per hour.

If you have to choose the option has expected cheap removalist's service in Melbourne to be sure for receiving, reliable and friendly service which exceeds your expectations.
The range of Furniture Removalists Malvern East services
Features of furniture removalists
We are having a wide range of cheap removal services and you are in hands of one best moving companies in Melbourne. So you have to choose a plan that the best fits for your requirements and budget and this service.

You have to select from varies range of services as man and truck as 4 men and truck. We may help you to move the single items like refrigerates and sofas and other heavy machines .we have to provide a friendly and hassle-free solution for furniture removal service which is across Malvern east.

The cheap removalists Melbourne have more experiences in all kinds of moving services in decades. We can also provide quality service with competitive price. And you have to enjoy as an efficient, delightful and stress-free moving.

They are providing affordable and secure storage solution which comes to you. And we have to collect the furniture to pack the stuff into a storage box. And store it in the warehouse facility.
Why people are choosing Removalists from Malvern East?
We can also redeliver the stuff in a new house or offices to ready. We have to collect, pack and unload your household stuff. And we are totally hassling free during the whole removal and storage process. We can also provide personal storage business storage options.

We have to remove and collect furniture from houses and offices. We can move and pack the things into storage boxes and lock them. And we have to store the boxes in a secure storage facility.

And they can give an offer at a cheap price. The comprehensive range of door to door removalist service can deliver the stress-free moves for peace of mind.

The delivery process may be attentive, superior customer service throughout the move.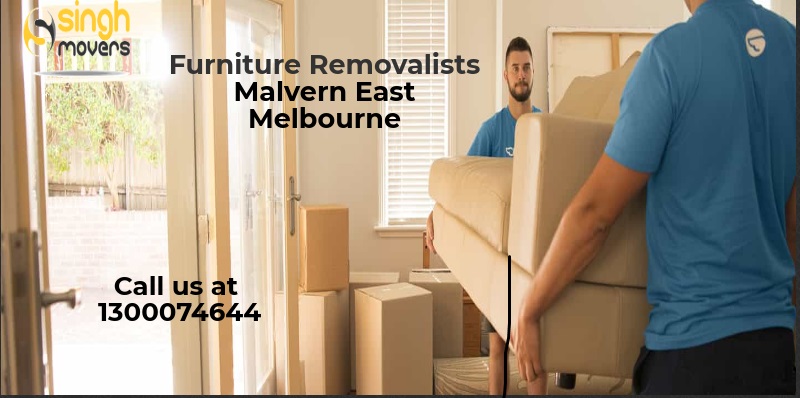 Facts about movers and packers
And it can provide to be highly trained, reliable and professional packers and removalists who can handle the treasures with more care moving the treasures can be safe with guardian packing system which includes the designed moving boxes and packaging material.

And it has a purpose to be built reinforced steel containers to provide the optimum protection in transit and storage. And they can ensure the treasures to be secured the most advanced undercover secure storage facilities in the southern hemispheres. And they are four level security protection storage systems.

You can enjoy a stress-free move with fast movers. Our professionally trained removalists can serve the Malvern east for more than 10 years. You can start with s small single items move in all the way up to entire home moves.

House removalists Melbourne can make sure that your item can packed and transported in safe and quickly. We are having a variety of helpful services like packing and relocation services for the customer which requires labour to hire home services around Melbourne.

When you are renovating a room and need heavy, bulky items to be moved into the next room or garage for storage. And you want to relocate the piano or pool table into a new room.
Functions of packing and moving company
Packing the things can be stressful so packers and movers can offer a comprehensive range of packing service to help you to organize for moving the day to ensure the safe, stress-free move.

We can also offer 2or more men to help you to organize the moving day and ensures a safe, stress-free move. Our professionals can pack the items to be safe and they can disassemble the items to minimize the time on moving day.


Our professionals can enjoy doing the service for our reliable customers. Removalists Melbourne can provide a complete range of door to door removalists' services.

And our staff can provide a complete service for the customers.
Uses of packers and movers
Relocating the service can be exhausting and costly. And our removalists can offer the relocation services for the customers which require the belongings to be shifted into the next room or garage the renovations. And they can go through strains for moving the bulky items alone.

Whether the strain of moving service can be small or big to take the team of professional can get experienced the furniture removalists well. We are having professionally highly trained staff with reliable experienced packers and removalists to handle the beautiful items with most care.

Moving the furniture can be safe with guardian packing system which includes the custom designed moving boxes and packaging the material and purpose of the building can be reinforced the steel containers to provide the protection in transit and storage.
Malvern East - A Suburb City Of Melbourne
Malvern East is a suburb of the Melbourne, Victoria, Australia. And it can be located in 12 Km south east of Melbourne's central business district. And it can be the city of Stonington as a local government area. The Malvern east can be reordered a population of 21,707 in 2016 census.
Malvern East fast facts
Postcode: 3145
State: Victoria
Country: Australia
Surrounding Suburbs Around Malvern East:
Malvern
Glen Iris
Ashburton
Caulfield East
Malvern East
Ashwood
Carnegie
Murrumbeena
Chadstone
Population according to 2016 census: 21,707
Local government area: City of Stonington
State Electorate:- Malvern
Federal Division:- Higgins
Distance from Malvern East to Singh Movers Melbourne: 7.3 km or 15 minutes by car
Distance from Malvern East to Melbourne CBD: 12 km
Relevant Links:
https://en.wikipedia.org/wiki/Malvern_East,_Victoria
https://en.wikipedia.org/wiki/City_of_Stonnington
Best Movers and Packers Melbourne
Our staffs can provide the fast-moving service from one place to another with interstate removalists. The movers and packers can provide the best quality furniture removalists Melbourne. And they can give 100 5 customer satisfaction service. We have to maintain the elevated expectation of the execution and cling to strict terms and methods. We can also give the service to as per customer satisfaction. And our service has two men and truck service in Melbourne to be invincible because you can truck the stuff to me personally. We can also offer a wide variety of long and short term, storage and removalists.
And our team may be professional high skilled. So the movers and packers can provide 24 /7 services. And the company can provide the best services. If you need any other service you can call us we can assist you. We are the removalists in Melbourne with the skilled removalists can be regularly pack up and relocate complete house lots and business contents. And we can package for all your furniture, household effects which are belongings to provide safely deliver them to your destination.
Move with Us for Easy,Affordable,Quality Removalists Services Australia Wide.
Contact Us For Free Enquiry and to Arrange a Free Obligation quote.
For more information on furniture removals and Storage Services don't hesitate to get in touch to one of the Expert Team Members or representatives on 13000SINGH OR 1300074644 for a free obligation quote from the Singh Movers Team, simply fill out our quick quote form or write an email or call us directly as per your convenience. Our Head office is located in Melbourne and Singh Mover's offices are spread across over other major cities: Sydney, Adelaide, Brisbane, Canberra, and Perth.