REMOVALISTS OAKLEIGH
Want to relocate to somewhere? If so, then hire Removalists Oakleigh for all your needs and requirements. Without proper instructions or precautions, one cannot handle each and everything alone.
So it is better to hire a professional removal company in order to move your existing home to a new destination. Of course, it is known that the moving process can be painful and stressful.
Moreover, moving services need more care and attention. All your household belongings need more concentration in order to move somewhere else. Are you worried about your moving? Want to finish your moving within your budget?
If so, then hire the top removal company Singh Movers.
Of course, when you have a lot of items to be moved, it can be very stressful. However, choosing the best removalists in Melbourne is a good solution. Are you looking for the best Movers Melbourne?
If so, then our movers not only ensure the well-moving services but also help to reduce your pressure. Since our dedicated team will have vast knowledge and skill in the relevant field, then they can able to deliver your stuff the safest way and fastest way possible.
If you are looking for the best removals then Singh Movers will suit you in all possible ways. Yes, we know that shifting the existing home into a new destination is an extremely tiring and difficult task.
While moving your home, there are so many things to consider in mind in order to get your move successful. Of course, during the moving process, there will be a chance for arising stress and tension.
Don't want to spend your valuable money? Want to hire a trustworthy removal company? If so, then Oakleigh is the perfect place and a wise decision to make. Since Singh Movers are the best furniture removalists and offer all our moving services at comprehensive rates.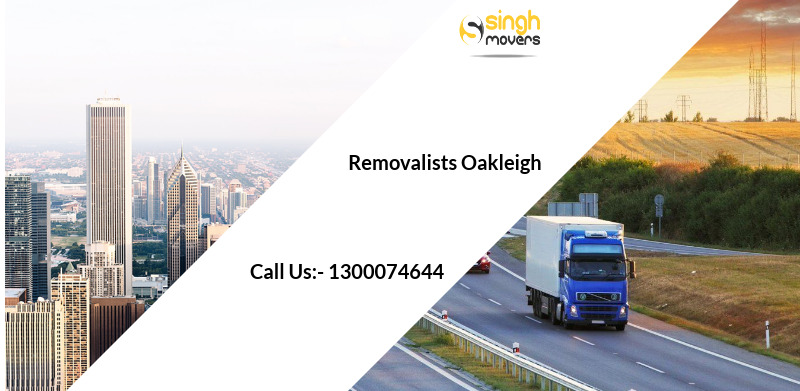 Why particularly Singh Movers?
Singh Movers has the best team and workmen in order to get all the moving process successfully. Simply, moving from one place to another place can be dangerous and worrying, both physically and sensitively.
We have vast experience workmen, they will help and guidance throughout the move. Want to shift your home to a new destination? Want to move all your commercial goods? It is no matter for us whatever the moving, we highly concentrate on providing quality and reliable services to our loyal customers.
Another huge benefit of hiring our professional is that having different insurance operations. This will help you in a smart way in order to make sure that your household belongings are sufficiently covered and well protected in case of any damages during the move.
Depending on your wish, you can select your insurance options. In addition, if you want to move your existing place temporarily, but the new place is not yet ready to occupy, then our Packers And Movers Melbourne will assist you to pack all your goods and put all together in a storage warehouse until you are ready to occupy. Here are some of the services offered by Singh Movers. They are
Antique Furniture Removals

Home Removals

Interstate Removalists

Furniture removalists

Pool table removal

Piano Movers

Office Movers

Hard Rubbish removal

Removalists Melbourne
Some Huge Benefits of Furniture Removalists Oakleigh
Of course, moving your home to a new place is elite and expensive. But as a Budget Movers Melbourne provide all our services at affordable price. With the help of our budget removals, you can save more money and time.
They have knowledge and skill about the route and new location. So hiring the user-friendly removalists is very important. Moreover, at Singh Movers not only the budget is user-friendly, but also the workers. So don't hesitate to call us for your moving process.
More than the affordability, the reliability of the removal company is more important. Moreover, reliability and timekeeping are more vital. So, it is an important condition to consider before hiring Removal Company Melbourne.
Therefore, we are a trustworthy removal company, so you can hire us anytime for your safe move. Moreover, we are highly reliable and loyal and will be available in all conditions.
More than the reliable services, Singh Movers offers some additional features like packing, unpacking, loading, unloading, transportation and many others. We are pride to offer a wide range of comprehensive services.
And also, extra services will include quality movers, storage facility, box provision, and so on. Moreover, we do not ask for hidden charges for these extra services.
In order to assemble or disassemble your furniture or heavy items, you will need a proper tool and equipment. At Singh Movers, our professionals use modern art tools and equipment in order to remove all the items. And also, they do not face any difficulties while rearranging the furniture items.
Since we are the budget removals, we will never ask our customer to pay for fuel charges. We also pride to provide all the facility to our loyal customers during the shifting process.
Hire The Best Furniture Movers?
Looking for the cheap furniture removals? Want to move your furniture to a new destination without any damage? Without proper guidelines, you cannot move your furniture to a new destination alone.
For this, furniture movers Melbourne will help you in all possible ways. It is because hiring professionals help you to prevent your furniture from any kind of damage or scratch. With the help of proper tools and equipment, our professionals will handle your furniture with the utmost care and attention.
They use some modern art tools for disassembling any kind of heavy furniture. Hence, it is very important for them to protect your furniture throughout the moving process. Here are some of the tools and equipment used by our professional movers, they are
Ropes

Dismantle tool

Shifting boxes

Packing tape

Furniture dolly

Furniture pads

Furniture slider
One-Stop End Solutions:
Are you searching for the Best Removalists in Melbourne? If so, then Singh Movers is the best choice. Moreover, Best Removalists Melbourne will provide all the moving services at reliable cost.
Transporting all your household items need more care and attention, so hiring the best removalists is the better way to get success move. While moving process, there are so many things to consider in mind especially the delivery time.
Since we are the best removalists enable to deliver your household goods at the proper time. Without any hassles, you can move your existing home to a new destination. We help you in order to save more money and time during the relocating process. Here, the following are some of the things explain why we are the best removal company.
Having more than 10+ years of experience

Having well-trained professionals and friendly workmen

Can able to provide excellent customer service

Using highly well-equipped tools and equipment

Follows Innovative methods

Provide Weekend offers

Never charge extra like fuel charge or any kind of hidden charge

Offer all our services at a reasonable price
Looking For Cheap Movers?
Want to hire Cheap Removalists Melbourne? If so, then come to the place Melbourne city and avail the services of a cheap removal company. Since we are cheap movers, then most of our customers hire us for the next move.
And also, we are pride to provide all the moving services at a reasonable price. Our professional movers can help you in a smart way and help throughout your moving process. So, don't hesitate to hire us for your needs and requirements.
Without any hassle, you can surely trust our removal company for all your moving needs. We are dedicated to working and sincere in offering some specific moving services at the highest standards with low prices. For your safety and successful move, you can definitely avail our services without any hassles.
Why cheap movers?
Extra care for easily broken items and heavyweight furniture

Sincere and timekeeping

Customized Service

Uniformed Movers

Well-Maintained transportation facilities like Truck and van

Convenience and ease

Hassle-free services without any hidden charges
Moreover, our vehicles are well-maintained and able to carry largely sized goods. And also, we have all the appropriate equipment and tools in order to enhance your moving process. We can easily move all your office items also like your computers, servers, printers, desk, chairs, and other commonly used office devices with our specific modern tools.
Since our moving approach is entirely different and flexible, our services will suit your budget.
Oakleigh - A Suburb City Of Melbourne
Oakleigh is a suburb of Melbourne City, Victoria, Australia. It is located 14 km south-east of Melbourne's central business district. As per the population census was taken in the year 2016, the population was about 7893. The city of Monash is its local area government.
Facts About Oakleigh:
Postcode: 3166
State: Victoria
Country: Australia
Surrounding Suburbs Around Oakleigh:
Mount Waverley

Hughesdale

Oakleigh East

Bentleigh East

Oakleigh South
Population as per 2016 census: 7,893
Local Government Area: City of Monash
Federal Division: Hotham
State Electorate: Oakleigh
Distance From Oakleigh South To Singh Movers Melbourne: 6 km or 10 minutes by car
Distance From Oakleigh South To Melbourne CBD: 14km
Relevant Links:
https://en.wikipedia.org/wiki/Oakleigh,_Victoria
https://en.wikipedia.org/wiki/City_of_Kingston
Move with Us for Easy,Affordable,Quality Removalists Services Australia Wide.
Contact Us For Free Enquiry and to Arrange a Free Obligation quote.
For more information on furniture removals and Storage Services don't hesitate to get in touch to one of the Expert Team Members or representatives on 13000SINGH OR 1300074644 for a free obligation quote from the Singh Movers Team, simply fill out our quick quote form or write an email or call us directly as per your convenience. Our Head office is located in Melbourne and Singh Mover's offices are spread across over other major cities: Sydney, Adelaide, Brisbane, Canberra, and Perth.