Removalists Mount Waverley
Hire Removalists Mount Waverley you can evident professionalism on each step. When comes to relocation we don't look at its complex terms instead we search for ways to offer a solution. Are you looking for the best Furniture Removalists? We are Removalists south eastern Suburbs who work hard to bring better relocation service to our customers. When it comes to moving a lot of stress and tension will that's why we offer reliable and relax relocation service.
When you have any queries check out our previous worked clients to know about our history. We maintain loyalty and reliability till date this is what makes our company become leading one.
Hunt Trustworthy Furniture Removal Service To Move
Mount Waverly is a large suburb, which is rectangular in shape, in the north of Highbury Road, Ferntree Gully Road in the south, Huntingdale Road in the west and surrounded by Blackburn Road in the east. In the centre of the suburbs is Mount Waverley Village Shopping Center, and the Pinewood Shopping Center in the southeast.
Furniture Removalists Mount Waverley
Moving to a new location isn't easy. It requires more patience and experience since be it any kind of move there are a lot number of premises will present. Say, for example, house move is the one which holds enormous things and stuff.
In such a case, you have to take proper care of each and every bit of premises carefully. However, you incorporate various techniques and method to protect your belongings more chances that your possessions will fall into any damage. That's why you need an expert's hand.
We proffer topmost service which helps you to be calm and have stress free service. Even it's your move you don't want to come and involve in any part. Our Moving Services Melbourne will look after the end to end service perfectly.
When you are going to relocate near Melbourne then Moving Services Melbourne is the right choice to afford. We will solicitude your belongings more than you do. So you can have the optimistic service no matter about the extent of the move.
Classifications of our relocation service:
When comes to our removal services you have various kinds of relocations such as:
Home Removals

Interstate Removalists

Furniture removalists

Pool table removal

Piano Movers

Office Movers

Hard Rubbish removal

Removalists Melbourne
All the mentioned service is meant to be our trademark. We offer this whole service according to the needs of our clients.
In order to relocate a house, our experts will check out the households and then proceed accordingly. At the same time, none of your belongings and things will meet any flaws in our House Relocation Melbourne. If any then our removal service will pay for it.
When comes to the office we understand that each of your premises values a lot. As like your time, so our experts try to balance it both in a planned way. Even we will offer you an overnight removal service without taking much of your valuable time.
The professionalism of Singh Movers:
Due to the cost and time management, only you step back to commit with removal service. But we are different our services are totally based on the convenience of our customers. Unlike others, we won't make you disappointed in the stage of our service.
Time to move is our policy. Our clients are the one who usually offers time to reach and start the process. When you gave us time to do any process then you can expect our professionals to be on time. Whatever the process might be we will follow it wisely.
Sometimes single premises move will come into our service. We don't avoid it even it is individual stuff we put much effort to bring better result. Say for example if you want to remove the pool table then our Pool Table Removals Melbourne will do it perfectly.
Firstly our professionals will measure the dimensions of the pool table and then using the high equipment we will carefully lift and transport it.
In the case when you have any queries regarding the furniture removal then immediately contact customer service. No matter about the time you connect with us we available our round the clock so you don't want to mess at all.
It doesn't matter for us the complexity of moving we don't look at its extent as well. But one thing we guarantee that we offer flawless service.
Our packers and movers are trustworthy persons and friendly with customers. In the event of any doubts, you feel free to ask our professionals they will explain to you in the most concerned manner.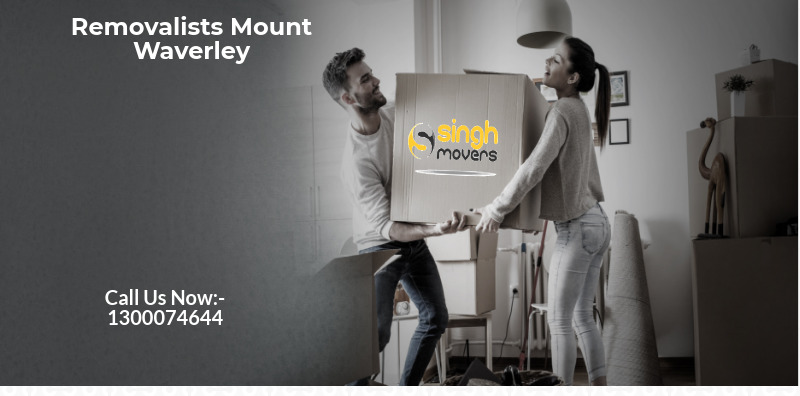 How we differ from others?
We expose our professional work in each and every stage of relocation. That means we have an eye on our features in all kind of relocation. When it comes to any type our expertise packers and movers will follow this without fail.
You have to communicate with us first of all so then we will be able to offer the service on time. That's why we strongly recommend our clients to confirm the relocation process. At the same time only when you confirm the process, we can able to start the further steps.
After our esteemed clients confirm the relocation we will send a set of professionals with the manager to your place. Our experts will check out your belongings end to end completely. It's all to make sure about the way to move your things properly.
We took this step as a major one since which let us do our work properly. Without leaving even a spoon in your place will come under the list. At the same time having this list will help us to break an awful situation.
Packing is the step which explains our professional work. Each of your stuff will get an individual pack with accurate covering. Our packers and movers bring all the tools and equipment needed to pack the premises.
According to the requirements of the premises, proper packaging will be offered. With our stable package, your things won't meet any damage or misshape at any stage.
Only after crossing the above three steps we will look at the further steps. Even by these steps partly relocation will be done. Apart from these lifting and transportation, in these stages, you can have an ensured move in a flawless manner.
Check out Singh Mover's loyalty:
Cost isn't mattered for us we look for the high-quality service which we offer to our elite customers. The satisfaction is what our boosting term keeps our Removalists in Melbourne to
maintain our credibility till now.
We offer the best packing and transportation service to our customers. We promise your premises don't meet any sort of damage. But if anything happened to your belongings during our removal service then we will pay up to $10,000.
As like we will take the responsibility for the damage made by us to the public properties, whatever the flaws did by us we will compensate it. To the damage lead to the public, then we pay as public liability up to 10,000,000.
During the relocation process, it's common to store the possessions in the safest place. Since the relocation process is unpredictable that's why we offer wider storage space to our customers. We have a vast storage space so you can store your premises limitless.
Don't chaos with the protection of the premises we have covered our storage with CCTV cameras. So it will be monitored for round the clock.

Mount Waverley - A suburb city of Melbourne
Mount Waverley is the suburb of Melbourne which is located in Melbourne, Australia. In the distance of 16 km, this suburb is located to the south-east part of Melbourne's central business district. The local government area of this suburb is the City of Monash. According to the 2016 census, Mount Waverley had a population number of 33,611. The Mount Waverley is considered as the largest suburb which is presented in the rectangular shape.
Mount Waverley fast facts:
Postcode: 3149
State: Victoria
Country: Australia
Population according to 2016 census: 33,611
Local government area: City of Monash
State Electorate: Mount Waverley
Federal Division: Chisholm
Distance From Mount Waverley To Melbourne CBD: 16km
Surrounding Suburbs Around Mount Waverley:
Ashwood

Burwood

Burwood East

Chadstone

Mount Waverley

Glen Waverley

Clayton

Notting Hill

Oakleigh East
Relevant Links:
https://en.wikipedia.org/wiki/Mount_Waverley,_Victoria
https://en.wikipedia.org/wiki/Electoral_district_of_Mount_Waverley
Best Movers and Packers – Singh Movers
When you decide to move than choosing a furniture removalist service is quite essential. Well, we know the appropriate way to carry out the removal process. Not all the removals fall into the same procedure it requires more skills. When you decide to move by yourself then you are the one who will get affected by a lot of headaches. That's why to choose Furniture Removalists Melbourne to have proper move. We have trained packers and movers who hold years of experience in relocation. Also, our higher officials will assist our packers and movers in the rightful way. We have the capacity to offer end to end service right from moving to secured storage to your possessions. Our removal service will take the responsibility to move your belongings carefully. Altogether we proffer the best and affordable service to our valued customers. No matter about the destination you are going to relocate all your valuable things will be perfectly packed transmitted and land safely on your place.
Move with Us for Easy,Affordable,Quality Removalists Services Australia Wide.
Contact Us For Free Enquiry and to Arrange a Free Obligation quote.
For more information on furniture removals and Storage Services don't hesitate to get in touch to one of the Expert Team Members or representatives on 13000SINGH OR 1300074644 for a free obligation quote from the Singh Movers Team, simply fill out our quick quote form or write an email or call us directly as per your convenience. Our Head office is located in Melbourne and Singh Mover's offices are spread across over other major cities: Sydney, Adelaide, Brisbane, Canberra, and Perth.