REMOVALISTS FAWKNER
Enjoy a stress-free moving service with Furniture Removalists Fawkner
If you want to move your things without any damage you have to hire Removalists Fawkner. Melbourne city movers are one of the best and cheapest removalists Melbourne and its suburb Fawkner.
Our professional's mover's removalists can specialise in home furniture removals m piano moving service, office relocation, billiard table moving etc.
We can offer cheaper costs than our competitors because Piano Movers Melbourne can be professionally trained. And we can use the state of art equipment which may result in less time wastage.
There is no damage to move items thus saving time and cost of all customers.
Risks of packers and movers
Our Movers and Packers Melbourne can be well trained and your furniture to be packed well. And it can be loaded professionally and restrained so chances of damages during moving at zero.
Melbourne city mover's removalists can offer fair low-cost professional removal services. You can make a call to furniture removalists to get service.
Our services can include cannot b limited to packing and unpacking, furniture mobbing, multiple items to Fawkner 3060 with other suburbs of Melbourne.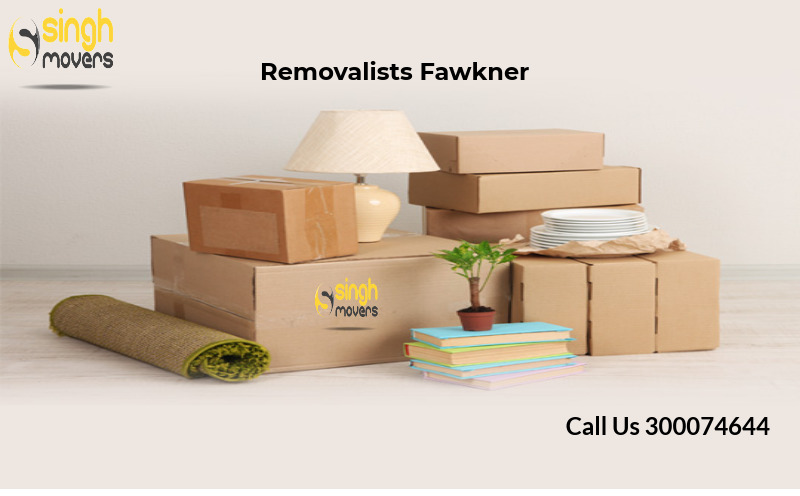 List of services
House Removals
Office Movers
Furniture assembly service
Furniture removalists
Piano Movers
Pool table removals
Hard rubbish removalists
Interstate Removals
Features of packers and movers
We may offer the best and cheap services to beat other companies cost by 10 %. We can alone provide you with a friendly and hassle-free furniture removal services across Fawkner. And the cheap removalists have experience in all kinds of moving service in decades.



Packers and Movers Melbourne may provide quality services with competitive price .customer may enjoy stress-free moving and delightful service. We may charge from door to door service.


And we have fully insured the goods in transit up to $ 10,000 and public liability up to $ 1,000,000. So the tools can be fully insured and the goods in transit can include trolley, dollies, heavy-duty blankets, pads etc.




We are using professional piano trolley and ramps for piano moving. We may provide service for 24 hours and 7 days. Affordable and secure self-storage can come to customers.
We may redeliver the stuff of furniture and it can totally hassle-free during removal and storage process. Rubbish Removal Melbourne can also provide personal storage and business storage options. We can remove and collect furniture from the house and offices.

We can move and pack our stuff into storage boxes and lock them we can also store boxes and secure storage facility. The storage Fawkner can offer 50 % for first-month rent for the new customer and additionally it has 50 % online promotion for the first month. So don't waste our time you may call us today.
Furniture Removalists Fawkner
Fawkner can be friendly and honest removalists. They are providing stress-free moving. We may take care of all your things with efficiency and care. We are fully insured and provide service with cheap price. We may enjoy a stress-free with quick pick movers.
And our professionally trained Melbourne removalists have been servicing Fawkner for ten years. We may start this service with small single items moves in all the way up to entire home moves.

And we can make sure your items can be safely moved quickly. Small Removalists Melbourne can be backed by Zurich complete compressive insurance. And we may be confident in knowing for all your furniture fixtures and fittings can be insured during our move.
We can provide a complete service which includes packing at pick up, moving between homes and unpacking at drop off.

Our friendly and professional removalists can ensure all our items. So they are packed and transported quickly and safely. We have to understand how stressful and costly moving for you and your family so all movers can work with six days in a week. And we may get help customers with a safe and quick move.




We are having more experience in this field. And this process may be redefined the process of moving to an art. We can also receive a great sense of job satisfaction and pride in moving assistance to provide all Victorians.
Functions of packers and movers
The process can start with the admin team. The quick pick movers can confirm customers booking. And we have to prepare and ready to move. The day before move customers can receive an SMS from the moving company.
The professionals and experienced team can arrive and review all the items in your home and plan, prepare and complete your move in a quick, professional and stress-free way. We have to own qualified teams of experienced and hardworking packers and movers.
Removalists Melbourne is always ready to take orders and implement best strategize and resources to accomplish for any removalists job successfully with perfection. The fleet of all moving size vehicles and trucks can operate across all regions and suburbs in Fawkner that ensures a smooth and hassle-free relocation experience to customers.
Removalists can offer world-class and interstate removals and moving service in a very time-bound and cops' effective manner.
Benefits of packers and movers
We have years of professional expertise to serve people with compressive and tailored solutions which include house and office removals, packing, moving and storage. We can work as a team and utilize professional skills and working hard to improve the credibility with customers.

And our world-class services and dedicated approach can endorse our nationality recognition. It is one of the leading and cheap removalists company in Melbourne. The trained removalists can cater to the needs of and small offices.

They can always ha to plan for shifting schedule in consultation with more interruptions in office work. Our skilled and components Melbourne Removalists Cheap can utilize the latest infrastructure, tools and strategies' to be executed fragile or delicate furniture removals with perfection.

Our qualified specialist's piano tool table removal can carry all process in large and bulky table removal with precision. We can utilize superior quality packing material to pack delicate and fragile items.
How removalists are working?
Every item van is stacked in cardboard boxes and it can avoid being filled with bubble wraps to avoid any of scratch in a removal process. Removal Company Melbourne can have years of expertise in delivering cheap removal services which are across the states.
And our qualified and dedicated removals can hesitate to go extra miles to make secure, stress-free and on-time delivery for our treasures.
The cheap removals service can be popular among students, homeowners and business across hawker, Melbourne etc. this cheap removal service can be popular among students, homeowners and business across hawker.

You need you to move your things locally or across the country, our service can help you to meet our requirements' with confident. We are specialized and popular service which allows all customers' better flexibility with more savings. It can be a bigger load size a single move without arranging, multiple trips.
Working of removalists
We can enjoy more than 15 years of professional leadership into moving business and it can be aimed at offering world-class furniture removalists solutions at reasonable prices.
We have thoroughly planned and execute it in all time and it can also provide equal priority and importance to all customers and serve with premium services to result in improved credibility towards services for your moving requirement to chive highest possible customer satisfaction.
We can also provide equal priority and give importance to all customers and serve it with premium services which may be resulted in improved credibility towards services. We cannot take shortcuts to follow the safety rule first. We can also utilize years of professionals expertise to tackle all sorts of relocation challenges in the best manner.
Fawkner - A Suburb City Of Melbourne
Fawkner is a suburb of Melbourne in Victoria at Australia. It is away from 12 km of northern Melbourne central business district. It has a local government area of the city of Moreland.
Fawkner Fast facts
Postcode: 3060
State: Victoria
Country: Australia
Surrounding Suburbs Around Fawkner:
Broadmeadows

Campbellfield

Thomastown

Hadfield

Fawkner

Coburg North

Reservoir
Population as per 2016 census: 14,043
Local government area: City of Hume
State Electorate: Broadmeadows
Federal Division: Wills
Distance From Fawkner To Singh Movers Melbourne: 41.2 km or 41 minutes by car
Distance From Fawkner To Melbourne CBD: 12 km
Relevant Links:
https://en.wikipedia.org/wiki/Fawkner,_Victoria
https://en.wikipedia.org/wiki/City_of_Hume
Best Packers and Movers
We can be quietly confident without Removalists Company can beat prices for the state. We can strive to make move stress and every step of the way. With an expert team of removalists can relocate the consultants in hand. And it can be assured to get your belongings safely from A to B. we can understand mobbing to be stressful and why we are providing a range of services to make the move easier.
Our services can include packing and cleaning to insurance and storage to vehicle and pet transportation. Our relocation services can allow includes immigration and assistance, school search m and home search. We have some of the lowest rates for moving insurance.
Move with Us for Easy,Affordable,Quality Removalists Services Australia Wide.
Contact Us For Free Enquiry and to Arrange a Free Obligation quote.
For more information on furniture removals and Storage Services don't hesitate to get in touch to one of the Expert Team Members or representatives on 13000SINGH OR 1300074644 for a free obligation quote from the Singh Movers Team, simply fill out our quick quote form or write an email or call us directly as per your convenience. Our Head office is located in Melbourne and Singh Mover's offices are spread across over other major cities: Sydney, Adelaide, Brisbane, Canberra, and Perth.