REMOVALISTS BOX HILL NORTH
Are you in search of a quality Removalists Box Hill North? Moving to a new suburb in Melbourne does not have to be complicated. But with the help of a Removalists Company, your move will be pretty easy. Our moving specialists can organize all aspects of your move. We will vindicate you with the best Furniture Removalists in Box Hill North and they will do the work of everything from point A to point B. No matter how complex the packaging procedure be or transportation may seem difficult. Our Removalists Melbourne is dedicated to providing you with the quality Furniture movers service to assist you at every step of the way.
Singh Movers And Packers Melbourne removalists can help coordinate the services such as the packaging and unloading of the stuff and your other possessions. We will help you with the services of Furniture Removals from one place to your new desired location. We offer you clear communication processes in order to ensure that you are always connected to the team.
Our highly experienced packaging and moving experts will ensure your belongings are packed in an organized way and are ready for the move in the safest manner. Besides all this, we also provide the services of Office Moving, Furniture Removals and so on. We work 24x7 ensuring the satisfaction of our customers. We understand the worth of your belongings and thus we leave no stone unturned to ease you at this hectic work. The rates at which we work on are best tailored for your pockets. For any queries regarding this, you can call us anytime and we would be available for you.
Our company, Singh Movers provide a lot of services to their clients. Apart from being one of Melbourne most trusted furniture removal company, we are also specialized in rendering the following services:
At Singh Movers, we believe in the satisfaction of our clients. Our company doesn't charge any extra amount from our clients in the name of fuel or anything. We also believe in providing 24x7 services to our customers. Thus, we work round the clock so that your work is at ease and not so hassled. We work wholeheartedly to serve our clients at a very nominal process. We don't believe in charging any hefty amounts. We work with proper handling measures such as packaging sheets, cables, trolleys, heavy-duty blankets, and so on to ensure that your furniture doesn't get damaged while the shift is being made. We provide swift and quick delivery. We also have storage facilities so that our clients can store their furniture if they require it. So, If you have to go for the relocation of your office, home or any other place then you can surely rely on us and you will not regret it.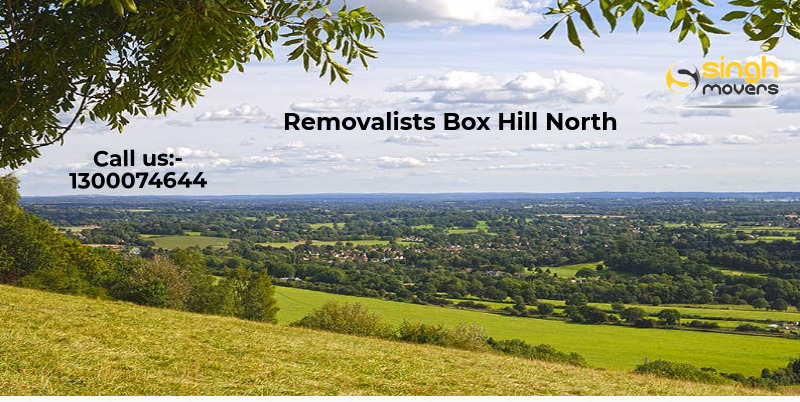 Why Are We The Missing Part Of Your Box Hill North Furniture Move?
Our services listed below will eventually make you trust on why to choose Singh Movers for Removalists Box Hill North:
Cheap Interstate Removalists: Along with the quality work, Singh Movers is very well believed because of their one major factor of services at affordable rates. We provide our customers with all the facilities at the minimum price possible. It is our company's motto to endow their customers with all the services at low-cost so that the prices won't lay heavy on any type of customer's pocket.
On-time Service: Now this is a major doubt in every customer's mind as many other service providers promise to shift the stuff on time but do not do so. But why us? Because Singh Movers is fixed with their timings and do not disappoint their customers. Our timely delivery will always put a smile on your face.

​

Secure To Move Your Belongings: Singh Movers can be fully trusted for the safety of the stuff as they plan, pack, and unpack the stuff using professional tools and by undertaking proper safety measures.

​

Check Our Google Reviews: This is a major important thing that customers always want to know whether the service of the company is good or not but our Google Reviews says it all as our customers have happily published reviews who were fully satisfied with our service.

​

Quality Furniture Removalists: We along with Interstate Removals provide many other facilities like office relocation, moving interstate whether an office or a house, storage facilities, etc.

​

Reliable Fully Insured Movers And Packers: Singh Movers is a company of Movers And Packers at whom you can rely upon for all sort of work as we do all the work by ourselves itself once you hire us. You do not need to worry at any point in the shifting process. We have fully insured removalists in Melbourne. Though there never happens any sort of trouble if sometimes it happens for the goods in transit, we pay up to $100,000. On the other hand for any harm to the public, we pay for the public liability around $10,000,000.

​

Storage Facilities: Services of Singh Movers is widely open for every person in the

whole

of Australia at reasonable prices so that each and every person with any type of status can hire us for the Box Hill North removalists services. We remove and shift each and every material with the optimum ease by using our years of knowledge and experience. Singh Movers Melbourne are famous because of their more than 12 years of experience in this particular field and rendering the public with

quality

services. Our main motive is to serve the public with the passion for shifting we have in us. We do not work for the sake of money but surely work for the happiness of our clients. 100% customer satisfaction is our company's main targetted aim.
​Singh Movers Furniture Removalists Box Hill North Offer:
No Depot To Depot Charges: You will not be asked for any depot to depot charges as it is only our team who will reach you and why we will ask you to pay for that.
Door To Door Charges Only: We will only charge you for the door to door shifting as that is when the main process starts.
No Fuel Charges: Singh Movers will never ask you to pay for any type of fuel charges as Affordable Interstate Removalists will offer you every possible facility that we can and will not charge you for any type of extra stuff.
Professional Tools: Interstate Movers of Singh Movers And Packers Company treat every customer as their family and complete their work with proper safety and using different types of professional tools. Singh Movers also have professional trolleys and ramps for the shifting of various types of upright pianos.
24*7 Support: We will solve your every problem. You can call or mail us at any time you want to as we are available round the clock for our client's assistance.
No Hidden Charges: Singh Movers have shown all their charges beforehand to their customer in their company's quote. We do not ask you for any other charge for the sake of money. We just believe in providing quality work as we work for the success of this company and for the happiness of our clients.
Box Hill North - A Suburb City Of Melbourne.
Box hill north is a suburb of Melbourne, Victoria, Australia which is 14 km east of Melbourne's central business district. The local government area is the City of Whitehorse and this suburb recorded a population of 11,874 in the year 2016. Box Hill North's boundaries are Koonung Creek in the north, Elgar Road in the west, Middleborough Road in the east, and Thames Street in the south. The eastern part of Box Hill North is also known as Kerrimuir. Box Hill North is well serviced by public transport and lifestyle amenities. There are several local schools, various shopping precincts, and the area enjoys a selection of healthcare providers.
Box Hill North is a light industrial area in Lexton Street on the Middleborough Road of Street in North. This includes open hot snack bars during business hours of the week to serve light industrial businesses and many shops and factory outlets. Kirriemuir Primary School and Box Hill North Primary School. Another school, St Clair Catholic Primary School, closed in the early 2000s.
Box Hill North Facts:-
Box Hill North Postcode: 3129
State: Victoria, (VIC)
Distance from Box Hill North to Singh movers Melbourne: 17 minutes or 10 km
Distance from Box Hill North To Melbourne CBD: 14 km
Population: 11874 acc to 2016 census
Local Government Area: City of Whitehorse
State Electorates: Box Hill
Federal Electorate: Chisholm
Surrounding Suburbs Around Box Hill North:
Doncaster
Blackburn North
Blackburn
Kerrimuir
Mont Albert North
Relevant Links:-