REMOVALISTS ST KILDA EAST
Are you moving to a new house of yours? Removalist St Kilda East is here to help you in shifting. We understand that getting your home built with your own efforts is such a challenging, though one of the happiest moments in one's life. But, the problem arises when you get to shift to your new address. How will you manage all the work in every corner of your home? That too, all alone. So, are you thinking to hire a furniture removalist, St Kilda East?
If you are relocating to your new home, every stuff of you will need to be relocated also like the pool table, furniture, crockeries, piano, etc. So these movers and packers Melbourne offer you the best services for the removal and delivery of your goods and fragile items safely. Along with the house relocation, if you are relocating your organization or company to a new location, then also we are the answer. We are one of the most relevant office movers in Melbourne who can provide you with the quickest and safest services across the state.
Singh movers and packers will help you completely in your shifting process. We will not give you any stress of even lifting a finger by yourself. When you hire us, only our friendly moving men will do every lifting and loading work. This interstate removalist Melbourne is the most relevant company who is trusted by the entire market and has won the trust of their customers by offering them complete satisfaction for the moving work by us.
We give the best ever customer experience and also provide support so as to give top services interstate. We are the best removalist Melbourne who provide moving and packing services at the best ever price and thus we are the Budget furniture removalist Melbourne, You will need to take some professional help and assistance if you want your goods to be delivered safely.
Otherwise, you may experience any damage or loss caused to your furniture or other fragile items.
Singh movers and packers have a workforce that is professionally trained for the moving and packing of goods and also, they are provided with specially designed equipment or tools to be used in the packing, loading, and unloading processes.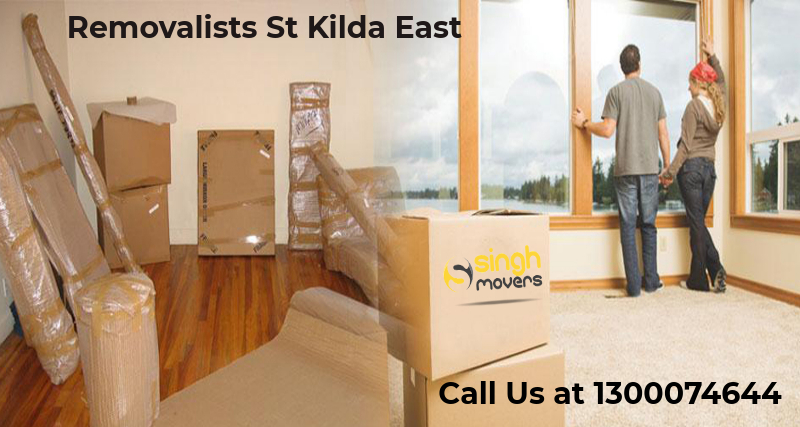 Singh Movers and Packers specializations:
Singh Movers and packers are specialized in providing the following services:
House Removalists

Furniture Removalists

Office Removalists

Interstate Removalist

Student Removalists

Piano Removalist

Pool Table Removal

Furniture Assembly Services

Hard Rubbish Removal

Antique Furniture Removal
Your delicate stuff needs to be in safe hands when getting delivered. For providing this kind of safety to your, Singh Movers and packers are the right choices. We understand the importance of planning and proper packing of your goods before moving them to your new place.
We are the organized removal company Melbourne to take care of your goods and deliver them with utmost safety. So, if you are thinking to hire an interstate furniture removalist in Melbourne, then move with us to get the best and affordable services.
We know what kind of unease and inconvenience is caused due to the shifting work going on to the family. Whether you are shifting your house or you are going to relocate your office, company, or organization, you will have to face certain difficulties while shifting.
Then, why not limit this inconvenience by hiring some furniture removalist from St Kilda East? Also, you should hire Singh movers and packers for getting the best customer service among all movers to make you shift with ease and convenience.
Why choose Singh Movers and Packers?
Certain qualities are worth the appreciation in our company that will attract you to hire us only instead of all other companies. These qualities of us are:
Customer Satisfaction: Our services are of the superior most quality that you can not get these type of services from any other company. Customer's satisfaction is the key motive of offering these quality moving services. We talk to them and try to understand the needs of our customers and also examine the positive outcomes of our work.

24*7 Support: If you face any problem, doubt, or question regarding your furniture removal services, then our customers have the right to get that problem solved at that time itself. We give constant support to them so that our customers can be satisfied with our work.

Reasonable Price Rates: Our price lists are genuine and reasonable. And the services which we provide to our customers have no match with the prices we charge. We only take the best possible price from you to offer our services the way you can afford and admire.

No Fuel Charges: We do not charge for the fuel that is used in the furniture moving of our customer's furniture and other stuff. So, you need not bother with the huge fuel usage and its prices anymore.

No Depot to Depot Charges: We do not have any charges for the depot to depot movement and it will also be mentioned in the quotes provided to you.

The Only Door to Door Charges: Just door to door movement with your goods will be charged from you. We do not ask for any extra charges from our customers so as not to cause any inconvenience to them.
So, what is the need of thinking of some other company now? When We are providing you with the best moving services. Singh movers and packers are the most relevant furniture removalist at St Kilda east who will render you with the best interstate moving services.
Furniture Removalists St Kilda East
We provide the best ever services to our customers, along with the following services for our customers :
Quick and Swift Moving Facilities: Our moving company works 24*7 for the transportation of our customer's goods to fulfill their requirements. We have such record of never having any delays in our deliveries of furniture or goods.

Heavy goods: We have the experience to manage your fragile items and heavy and bulky items well. We transport all the goods with utmost safety. However the goods may be, we assure you the safest transfer of your goods anywhere in the state.

Professionalism: Singh movers and packers have all professionals for the moving work to be done efficiently. The whole workforce of us is experienced in this work and so can provide you with the best services related to the packing of your goods to their transport to the new place of yours. We give our customers only the best services due to our professionally trained staff.

Professional Tools: Singh movers and packers use professionally made tools especially for this moving process so that your furniture and other stuff can be shifted with proper safety without causing any harm to them. These tools may include many types of equipment like dollies, trolleys, shrink wraps, pad wraps, ropes, heavy-duty blankets, bubble wraps, etc. These tools provide more safety for your goods to be delivered safely.

Insured and Reliable Services: Our moving company has insurance of up to $10,000 for any accident cases or any harm due to the carelessness of our team workers. Though we never had such a chance till now. But still, we care to have your total trust in us. This is the reason that our customers see us be the most reliable furniture removal services in town.

Packing Services: Our workers pack your goods efficiently keeping in mind the physics behind the packing techniques. We have variously sized cartons for the packing of different sized particles. Further, we fill the cartons and the empty space in them with the help of other packing material so that no harm can be caused to the articles in the carton.

Preparation and Packing: Our professionally skilled team providing you with moving facilities pre-plan everything before actually executing the shifting of your furniture and goods. Packing takes so many efforts when u have to do it for the safety of the fragile items to be transported.
Hence, our workforce uses efficient techniques for packing also to provide goods with the support that needs to be there while transporting. Do not be worrying about the safety of your goods at any point.
St Kilda East- A Suburb City of Melbourne
St Kilda East is a suburb of Melbourne which is located in Victoria, Australia. It is situated 6 kilometers in the south-east direction from the central business district of Melbourne. It is located in the local government area of the city of Port Phillip and the city of Glen Eira. The population of St Kilda east was 13,101 as per the census 2016. The postcode of this suburb of Melbourne is 3183.
St Kilda East Fast Facts
Postal Code: 3183

State: Victoria

Country: Australia
Surrounding Suburbs Around St Kilda East
Windsor

Prahran

Armadale

St Kilda

Caulfield North

Elwood

Balaclava, Elsternwick

Caulfield South
Population According To 2016 Census: 13,101
Local Government Area: ‎ City of Glen Eira
State Electorate: Caulfield
Federal Division: Prahran
Distance From St Kilda East To Singh Movers Melbourne: 13.8 km or 21 minutes by car
Distance From St Kilda East To Melbourne CBD: 6 km
Relevant Links: