REMOVALISTS NORTHCOTE
In order to shift your home or office, hire Removalists Northcote to make your shifting process hassle-free. Generally shifting a home from one place to another place is a stressful job. Numerous things to consider and do in the shifting process such as packing of goods, loading, shifting, unloading, unpacking, and so on. These entire tasks will the person so stressed and uncomfortable.
To do the home shifting, one needs to obtain each and everything they want. When shifting home, the damage also occurs sometimes. In order to diminish and end up your shifting process worries, it will be a very useful idea to hire the packers and movers service providers.
In order to reduce and end up shifting process worries, it is a better idea to hire packers and movers. There are many furniture removalists are available so it is highly advisable to hire reliable packers and movers service providers who have many years of experience in this field.
Choose Reliable Furniture Removalists Northcote
Do you live in a Northcote suburb of Melbourne? Are you searching for the best furniture removalists? If so the Singh Movers is the best option. We are one of the leading and popular Packers And Movers Melbourne. We provide dependable service to the customers. We are a one-stop solution for all shifting services and well known as one of the popular furniture removalists. We will offer you service only at a reasonable price.
Our friendly moving men will take care of all your stuff in a secure way. By hiring us you can make your shift from a tiresome to a most relaxing one. We are skilled to do local moves as well as interstate moves. So we will aid you in both cases. The services offered by us are given below:
Relocate your belongings securely with aid of Singh Movers.
If you decided to shift your home or office in Northcote then it is essential to hire professional packers and mover. We will make your relocation task more easy and simple for you. Basically shifting home to a new place is a very complex task as well as takes more time. But Singh movers will help you in both cases. Our team members are highly skilled to provide stress-free shifting service to people. We will move your precious items to your desired location safely and easily.
Singh Movers professional team members have several years of experience in this furniture move field, so they provide reliable and cost-effective to the customers. Our professional packers and movers will offer all the ample services such as packaging goods, loading, shifting, unloading, unpacking, and many others.
Once you hired us for Northcote Removalists, our team members will visit your home and examine things very thoroughly. They use the latest technique and proper plan to shift things securely. We are well known for timely furniture removalists. We will complete the work within a short time duration. Our employees ensure more safety to all your stuff because they are Small Removalists Melbourne well experienced in this field. We deliver your stuff to your desired place securely. Below are the reasons why Singh Movers is different from others:
Our furniture removalist company has experienced experts. Therefore they are capable to shift your stuff safely and securely without any damage.
Singh Movers will never ask for any extra or hidden charge from the customers.
We will charge our customers only door to door shifting so we aid you to save more money.
We are available at the round clock, so you can contact us through phone, online chat, or email chat.
Singh Movers treats each and every customer as their family members. We move your stuff with more security by using the various types of professional equipment. For shifting pianos, we also have ramps and trolleys.
We will not ask our customers to give any kind of fuel charges. As we are the affordable removalists we will provide you with every facility to shift your home without any trouble.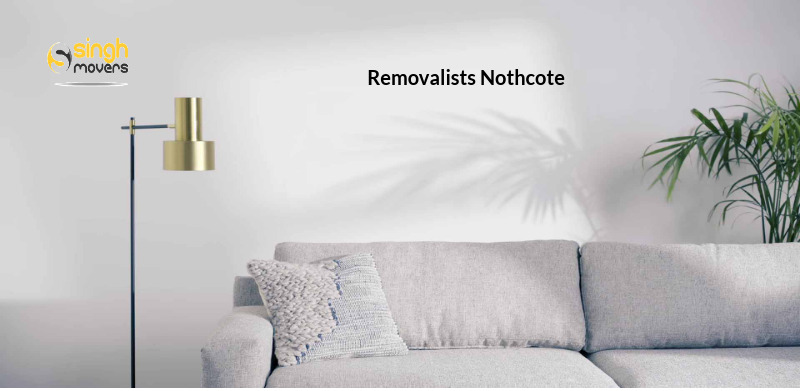 Why choose Singh Movers For Northcote Removalists?
Moving your stuff from Northcote to a new place or in a Northcote suburb is tiresome and difficult. The shifting process includes packing, loading, and so on. All these tasks are not so easy. So it is a useful way to hire Removalists in Melbourne. It is a useful and alternative way instead of doing it yourself. Singh Movers is one of the leading packers and movers in a suburb of Melbourne. There are many advantages to hiring our removal company when compared to others. Here are some of the benefits of choosing Singh Movers for your home or office shifting in Northcote:
This is the main benefit of hiring our packers and movers. Moving by you may result in any damages. Hiring our Melbourne based removalists will make sure that your appliances, decorative items, furniture, and many others are safer. We use the right wrapping material for packing.
At Singh Movers, the experts offer end to end shifting. So if you need to shift your home or office, you can trust and hire us at any time. We will provide Pool Table Movers Melbourne shifting service from packaging to delivering your things in the right condition.
We will only use the human hand to make home or office shifting services. Our experts are experienced and skilled and assist customers 24/7 via email phone or online chat. So you can call us at any instance when you need day or night.
When hiring packers and movers it is highly recommended for people to hire companies who offer transportation insurance. When you hire us for your Northcote removalists process we offer transit insurance. By this, if any harm occurs during shifting we will take care of it. So you can trust and hire us at any time for your move.
Singh Movers not only pack and load your stuff securely. But also do extra services such as unpack and rearrange all items in the accurate place. We pack and transport all your valuable stuff with more care and delivered it to your desired location in the right condition.
Once we Removal Company Melbourne reached your new place, our experienced and skilled team will unload all your things and aid you unpack. We will unload your heavy furniture and appliances so you no need to worry about it.
Another benefit of hiring Singh Movers is that they use only high-quality materials as well as correct techniques to pack the items. The materials they make use of will prevent breakage or any sort of harm. So you no need to worry about any kind of damage.
Basically, the home or office shifting and packing process take a lot of time. There are many works involved which expect to finish it for two or more days. But you can save a lot of time and energy by hiring our professional packers and movers. We will aid you in packing and loading all your things safely.
Our professional packers and movers will afford any kind of relocating service like packing, loading, transporting, unpacking, and unloading all your items safely. Overall this service aids you to save a lot of time. So that you can make your shifting process more relaxing.
A Singh Movers furniture removalist Melbourne has a high reputation among the residents of due to their high-quality service and affordable service. We provide every facility to our customers only at a reasonable price. Our price will go well with any category of client. Our main motive is to afford 100% customer satisfaction.
Singh Movers is a Melbourne reliable removal company which has only skilled and trained experts to afford high-quality service. They do all kinds of shifting processes including packing of goods, loading, delivering, unpacking, and unloading your possessions in a protected way. They transport your stuff to your preferred place in good condition.
Thus the above are the benefits of choosing Singh Movers for removalists Northcote. We are well known and popular Removalists in Melbourne when compared to others. Since we have many years of experience in this field, we provide only reliable service to our customers always. If you need our service, hire us at any time.
Northcote - A Suburb City of Melbourne.
Northcote is an inner suburb of Melbourne, state of Victoria, Australia which is 6 km north-east of Melbourne's Central Business District. The City of Darebin is its local government area. The population of the suburb Northcote is 24,561 according to the 2016 census.
Northcote Fast Facts:
Postcode: 3070
State: Victoria
Country: Australia
Surrounding Suburbs Around Northcote:
Brunswick East

Thornbury

Northcote

Fairfield

Fitzroy North

Clifton Hill
Population according to 2016 census: 24,561
Local government area: City of Darebin
State Electorate: Northcote
Federal Division: Cooper
Distance From Northcote To Singh Movers Melbourne: 26.2 km or 41 minutes by car
Distance From Northcote To Melbourne CBD: 6 km
Relevant Links:
https://en.wikipedia.org/wiki/City_of_Darebin