REMOVALISTS OAKLEIGH SOUTH

Relocate Your Home By Hiring Furniture Removalists
Shift your home to a new place with aid of Removalists Oakleigh South. Whether it is residential or commercial move, shifting to a new place is a very tiresome, tedious and hectic task. When relocating, you need to face many unwanted boring and confused issues. As well as there are a lot of things to be done in the process of home or office relocation like packing of goods, arranging for vehicle, loading, unloading, unpacking and many others. All these tasks will make you uncomfortable and irritating. Overall the entire relocation is very annoying as well as a stressful job.
Do you need to get rid of home shifting tasks? If so then hiring packers and movers is the right choice. They will provide only reliable and trustworthy services to the customers only at a reasonable price. The experts will make your home or office more comfortable and hassle-free. The professional packers and movers make use of the best and high quality packing supplies in order to pack the goods. Therefore it is a very useful and effective method to hire packers and movers for your home shifting.
Pick best packers and movers in Melbourne
Want to shift your home from an old place of new place in Melbourne? Searching for best Movers and Packers Melbourne? If yes then Singh Movers is the right choice. At present, there are many furniture removalists available but we are one of the leading and popular removalists when compared to others. We are well trained in this field for more than 10 years. We aid you to carry out your shifting process from stressful to most relaxing one. Our experts in this field provide only hassle-free shifting service to customers. We are one stop solution for the relocation service.
We provide shifting service for local as well as interstate. So you can hire and trust us for any kind of shifting process at any time. Our Removalists Melbourne Company has a large vehicle to load a large number of items such as cabinets, home appliances, furniture, etc. We offer relocation process from packing, loading, transporting to unpacking.
Why choose Furniture Removalists Oakleigh South: Singh Movers
Shifting your home or office to a new place needs proper planning and lots of time. Generally packing and loading the household things by yourself will make you so uncomfortable and boring. Therefore it is a very useful idea to hire packers and movers. Singh Movers is a best and reliable Furniture Removalists Melbourne when compared to others. We will make the shifting process so easy and comfortable for you. We will deliver your belongings in the right place on time. We assist you to move your possessions efficiency and smoothly.
If you need any one of our Moving Services Melbourne¸ you can contact our experts via phone or by online chat. Then our team members will visit your home or office and look at your things properly. And then they will afford proper planning regarding that. We deliver only high-quality shifting services to customers. Here are the shifting services offered by us:
We provide all these services only at an affordable price. It is because we are Budget Movers Melbourne. We are a well-known packer and movers among the customers for our reliability and high-quality packing services. Our Removal Company Melbourne provides a wide range of services regarding all your moving needs. Below are reasons to choose Singh Movers instead of others:
We will never ask a hidden charge from our valued customers. Our relocation charge only depends on only the removal service.
Singh Movers experts are available at 24/7 hours so you can call them at any time when you need their shifting service. They provide excellent customer service by phone or online chat.
We will only charge our clients for the door to door shifting process. This one makes us different from others and most of the people hire us for their relocating service to Melbourne.
We have different types of tools and equipment to move the household or workplace belongings very safely. In addition to that, we carry out the Pool Table Removals Melbourne by using the ramps and trolleys for moving the different kinds of pianos.
We will never ask our customers to pay a fuel charge. We will arrange all the things needed for our customers during the shifting process. This makes them hassle free shifting process. We take care of each and everything.
Why pick Pool table movers
Our Melbourne removalists have been moving pool tables for families, institutions, and professionals. We have moved many pool tables successfully for individuals. We have built a high reputation for providing the high-quality Pool Table Movers Melbourne services at reasonable price. Pool table moving requires specialized knowledge, experience, and equipment. Our experts have many years of experience in this field, so they know how to do pool table removal from one place to another place without any damage. We shift it to the accurate destination on time with the right condition. So hire and trust us for your pool table shifting.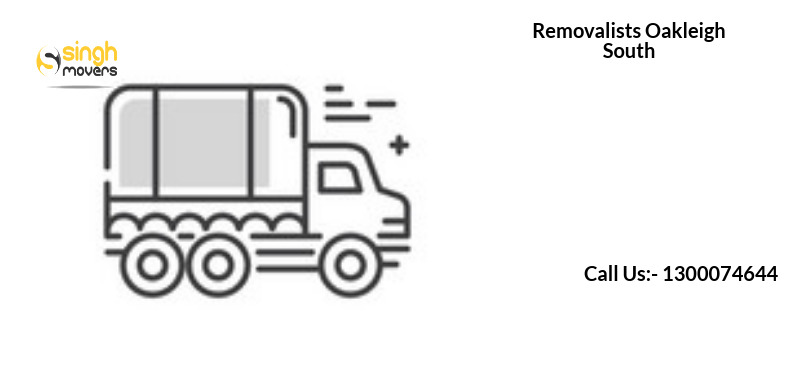 The advantage of picking Singh Movers
Singh Movers has been a specialist in the local as well as international removal for the past 10 years. We provide only reliable and cost-effective services to our valued customers. We are one of the popular Small Removalists Melbourne. Below are some of the benefits to hire us for your shifting:
Our worldwide network is one of the largest in the removals industry. We provide high-quality service to customers. We provide shifting service for local as well as interstate.
Packing is the most essential task in the relocating process. Singh Movers will provide high-quality service to their clients from packing to delivering. We bring our own packing materials such as box, tap, bubble sheet, etc to pack each and everything in numerous layers to ensure goods. By this, your stuff will not acquire damaged during the transport.
There are many chances available that your goods may get damaged during the move if you pack it on your own. Our professional House Movers Melbourne makes use of the best packing supplies so that none of your goods gets damaged.
Generally, the shifting process takes a lot of time to complete. But we help you to save a lot of time during the shifting process. We take care of each process when the moves starts so you no need to worry about anything. You can sit and have a cup of coffee.
This is one of the main benefits you can get if you hire our professional packer and mover. We are professionally trained and take care of your goods properly. This ensures that your goods will be delivered at an accurate destination on time.
We are one of the reputed and famous moving companies in Melbourne. We aid you to move your things properly to the new place without any damage. We offer reliable shifting services to the consumers such as official move, commercial move, furniture move, and many others. You can enjoy many benefits if you pick our reliable company for your move. We do shifting process from packing, loading, transporting to unpacking.
The Singh Movers is the famous company in the suburb of Melbourne so you can trust them for all your residential or commercial removal work. We do a wide range of shifting process to customers. We provide transit insurance during the shifting process. If our professional team members did any damage or lost your stuff, we will pay for that. Therefore you no need to worry regarding it.
Most of the people fear of damage to glassware items. When you hire us don't worry about it, we pack your stuff including the easily breakable things safely and efficiently. And then load and shift it securely without any damage. It is because we have knowledge and experience in this field for many years.
To get all these benefits from us, you can contact and hire us at any time for your shifting. We provide only trustworthy service to our valued customers.

Oakleigh South - A Suburb City Of Melbourne
Oakleigh South is a suburb in Melbourne, Victoria, Australia which is 17 km south-east from the Melbourne's Central Business District. The City of Kingston and the City of Monash is its local government area. The population of Port Melbourne is 9,261 according to the 2016 census.
Oakleigh South Fast Facts:
Postcode: 3167
State: Victoria
Country: Australia
Surrounding Suburbs Oakleigh South:
Hughesdale

Clayton

Moorabbin

Clarinda

Oakleigh South

Heatherton
Population according to 2016 census: 9,261
Local government area: City Of Kingston
City Of Monash
Federal Division: Hotham
State Electorate: Clarinda
Distance From Oakleigh South To Singh Movers Melbourne: 8 km or 12 minutes by car
Distance From Oakleigh South To Melbourne CBD: 17km
Relevant Links:
https://en.wikipedia.org/wiki/Oakleigh_South,_Victoria
https://en.wikipedia.org/wiki/City_of_Kingston
Move with Us for Easy,Affordable,Quality Removalists Services Australia Wide.
Contact Us For Free Enquiry and to Arrange a Free Obligation quote.
For more information on furniture removals and Storage Services don't hesitate to get in touch to one of the Expert Team Members or representatives on 13000SINGH OR 1300074644 for a free obligation quote from the Singh Movers Team, simply fill out our quick quote form or write an email or call us directly as per your convenience. Our Head office is located in Melbourne and Singh Mover's offices are spread across over other major cities: Sydney, Adelaide, Brisbane, Canberra, and Perth.