REMOVALISTS CRANBOURNE EAST
Removalists Cranbourne East you will have a professional removal company, with the best material and human resources, adhering to the best organizations in the sector, and backed by one of the best insurance companies. Singh Movers is a moving company with more than 10 years of experience in the sector. Our goal has always been to satisfy our customers as much as possible. A satisfied customer usually provides more customers. "mouth-mouth" is our best advertisement. In fact, 60% of our customers are former customers or recommended. With the passing of the years, Furniture Removalists Cranbourne East have grown and improved our services without losing this philosophy. The beginnings in the 70s were difficult, but thanks to our clients we have been able to grow and accumulate experience in the moving and storage sector in order to offer them the best possible service.
Removalists Melbourne has our own staff, with extensive experience: Packers, assemblers, carpenters, drivers, and capitalists, besides commercial, secretaries, and heads of logistics, we all form a coordinated team to meet your needs in the best way possible and at the best price.
Materials: Moving trucks of different sizes, front lifting cranes of different sizes and services, cardboard boxes for each type of objects, packaging materials of the best quality, storage with container system of different sizes, container carriers etc. all to give the best quality at the best price.
Singh Movers - One Stop Solution For The Furniture Removalists Cranbourne East
A furniture removal is a boring and monotonous task and it needs to be done with enough planning and precisions and is a big part of the house moving process. We are known as the most Movers And Packers who make the stressful task into the relaxing one. So, for the careful move and shifting, hire us and be free from all the worries. Furniture is an essential part of the house that needs the utmost care. Hence, to all the residents of Cranbourne east, Singh Movers is available for you all to render you with the amazing services and making the tough job to the easiest one. Our experts and the fit team members are highly experience in the field of Furniture Removals and endow their clients with efficient and quality work. No matter it is just your 4 chairs or one table to be shifted, one dining table or just 6 chairs, we do not work according to the quantity of the material. We provide you with the Storage Solution facility you with the choice of putting your unnecessary items to the storage places. Singh Movers is always known as the one-stop solution for the clients as we endow our customers with all the types of moves including Furniture Movers, House Movers, Office Movers etc. Hire us, forgetting all of the work done by just one call.

What are we?
Moving Company Melbourne offers a comprehensive service for the transfer of small and large offices, as well as official centres. Likewise, we carry out the removals of the workers by labour transfer. This type of removal includes. The Packing of documentation, files and computer equipment in special packaging we Disassemble And Reassemble all the furniture (tables, shelves,) with our own specialized staff. It is also possible to move furniture and boxes, making the packaging the customer.


Years of experience in packing and transporting works of art. Exhibitions Vehicles adapted for the realization of this service




Our furniture storage consists of individual containers. This system guarantees the perfect conservation of your belongings for the period of time you consider necessary. In addition to complying with mandatory security measures, any move that comes into our furniture repository has comprehensive insurance against theft, fire and flood, guarantees that are made under contract on any incident that occurs in our facilities.




We offer a practical way to have your files perfectly classified without occupying space in your office. It is especially suitable for small and large companies. We archive and store your documentation, which will be available at any time.



Budget Removalists Melbourne offer you the safest and most economical way to move loose furniture or just a few boxes, thanks to our national combined services. In exchange for adapting to our delivery schedules, you can send furniture or lose belongings to any point and always with our guarantee.

Why Should Singh Movers Be Your Choice?
Hiring Singh Movers should be your choice because we are the known company offering all the services under one shed. You should hire us so as to free yourself from all types of work included in the moving job. Our team will do it by itself.
1. We make your work easy with pocket-friendly prices:
Singh Movers And Packers Melbourne is believed by the many Cranbourne East residents for their quality service at affordable prices. We endow our customers all the facilities at the affordable prices possible. It is our company's main motive to offer their customers with all the services at low-cost so that the prices won't lay heavy on any type of customer's pocket.
2. We are known for a timely and safe delivery:
Now, this is a major doubt in every customer's mind as many other service providers promise always to shift the stuff on time but do not actually do so. But why choose Singh Movers? Because Singh Movers is an on-time delivery company and do not let their customers disappoint in any case. Our timely delivery will always make you smile.
3. We are trusted and safe delivery providers:
Singh Movers can always be fully trusted for the safety of the stuff as they properly plan, pack, and unpack the stuff using professional tools and by undertaking the proper safety measures. Have full faith in us and call us to hire for the quality services.
4. We provide the quality Furniture Removals Melbourne:
We along with furniture removal endow many other facilities like office moving, moving interstate whether an office or a house, storage facilities etc.
5. We are known as the Reliable Fully Insured Movers And Packers:
Singh Movers is a company of Movers And Packers Melbourne at whom you can rely upon for all types of removals work. You need not worry at any point of the shifting process. We are fully insured removals in Melbourne and its suburbs. Though we and our professional team never let any problem happen during the shifting process if sometimes it happens for the materials in transit, we pay up to $100,000. On the other side, in case of any harm to the public, we pay for the public liability around $10,000,000.
6. We're known as prima Singh Movers also because of our Storage Facility:
We offer our clients with one more important service- Storage Facility: at the Singh Movers Company. So, if for the time being, you do not want to shift all of your goods to your house, office or industry, we have plenty of space for your belongings to be stored under CCTV Surveillance for 24*7.
So, in order to acquire the quality services, contact Singh Movers and be ready to just chill with your family in the best possible way.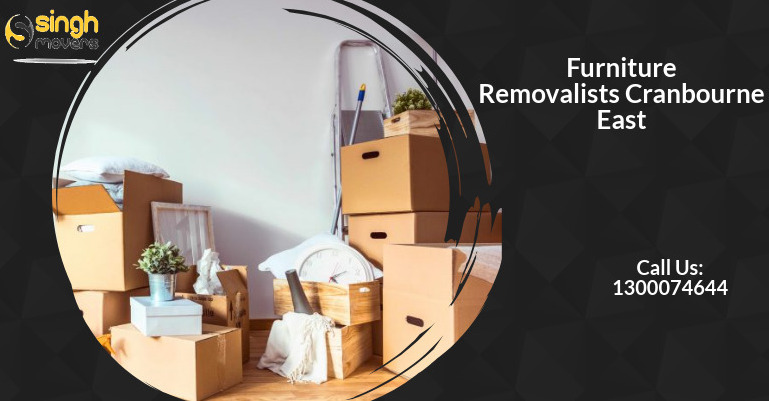 When can a furniture repository be useful?
If you have sold your home and have to deliver it, the Storage will allow you to evict, keeping your belongings until you receive the keys to your new address. Singh Movers is in charge of the integral service of removals. We make the first move consisting of preparing and packing all the furniture and equipment, we store in storage the necessary time and when you tell us, we will deliver your furniture and personal effects in your renovated or new home.
In the works of reform of your home, storing your belongings prevents the deterioration of the furniture by dirt, bumps and constant manipulation necessary for the completion of work, also avoiding the loss of time for these small changes. In transfers that require you to change cities temporarily, in which only carry personal effects, the Storage will allow you to leave your home.
Singh Movers gives you the first month of furniture storage. Storage Insurance: We provide our clients with a fire, flood and theft insurance policy. The owner of the furniture that wishes it will be able to use them, requesting it and making a declaration of the value of the furniture and inventoried goods.
Cranbourne East: A suburb City of Melbourne
Cranbourne East, a suburb in Melbourne, Victoria, Australia, is located 45 km south-east of Melbourne's central business district. The city of Casey is its local government area. Cranbourne East had a population of 16,195 according to the 2006 Census. A private school in the suburbs, Casey Grammar School and the Cranbourne area is Chisholm TAFE. Cranbourne East P-12 School is being built and ready to open from preparation grade in February 2011. This is the home of Casey Complex, originally called the Cranbourne Complex, officially opened by Cranbourne City in December 1994. These premises are home to the headquarters of the KC-Cardinia Library Cooperation, and the ten-pin bowling campus is also home to Cranbourne Bolland. In June 2009, Casey City opened Casey Rex, it is entertainment and aquatic centre (capitalizing "centre" as "centre"), directly beside the sports facility of the KC complex, and a 50-meter Olympic swimming pool, There is a water slide, gym facility. And general aquatic facilities.
Cranbourne East Fast Facts:
Postcode: 3977
Population: 16,195
State: Victoria
Country: Australia
State Electrorates: Cranbourne
Federal Division: Holt
Local government area: City of Case
Surrounding Suburbs Around Cranbourne East:
Cranbourne North
Clyde North
Junction Village
Devon Meadows
Clyde
Cranbourne East
Cranbourne
Relevant Links:
https://en.wikipedia.org/wiki/Cranbourne_East,_Victoria
https://en.wikipedia.org/wiki/City_of_Casey
Move with Us for Easy,Affordable,Quality Removalists Services Australia Wide.
Contact Us For Free Enquiry and to Arrange a Free Obligation quote.
For more information on furniture removals and Storage Services don't hesitate to get in touch to one of the Expert Team Members or representatives on 13000SINGH OR 1300074644 for a free obligation quote from the Singh Movers Team, simply fill out our quick quote form or write an email or call us directly as per your convenience. Our Head office is located in Melbourne and Singh Mover's offices are spread across over other major cities: Sydney, Adelaide, Brisbane, Canberra, and Perth.