REMOVALISTS NOBLE PARK NORTH
Planning to move to your new home? If so, then hire professional Removalists Noble Park North and get reliable services. Of course, the moving process requires more care and planning. And also need human's workforce. One cannot handle everything alone for the moving process. So it is better to hire a professional removal company in order to get smooth moving. Moreover, you will experience more benefits when you hire a professional for your move. Since we have a vast experience in the relevant field and able to move all your household belongings properly. We understand your needs and requirements and start the moving process according to your instruction.
Most of the people are struggling to move the existing home to a new destination. So they depend on their friends and family members. Of course, they also cannot handle everything properly because they may accidentally damage your fragile items. Breakable items may slip your hands and cause severe injuries to yourself or a loved one. Without having the appropriate tool and equipment you cannot shift your home properly. Therefore, in that place an extra force is needed in order to help them that is why hiring a professional not only reduce your stress and worry but also saves time and money. Our knowledgeable team has vast experience in the relevant field and helps you to move and pack all your household items.
Are you a civilian of Melbourne city? Do you ever hear the name Singh Movers? If no, just study this article and know more about Singh Movers and their moving services. We are the top Furniture Removalists in Melbourne city. We are pride in providing all the moving services at cheap rates. Moreover, our Movers and Packers Melbourne provides the most excellent services to the customers in the field of packing and moving process. Just think twice yourself before choosing any removal company. If you are looking for a professional to shift your home to destination, please don't hesitate to call Singh Movers. Our professionals will handle and manage all your valuable things with the utmost care.

Why should hire professionals?
The main benefits of hiring professional movers are that your move will be entirely safe and convenient. You can fix the time for the shifting process. Then, our professional will visit your home and make an analysis based on your household valuables. With our professionals, you can enjoy each and everything on your move. As the best removal company, Singh Movers are considered the best Removalists Melbourne. We not only concentrate on moving services but also perform some additional activities like packing, unpacking, loading, unloading, transportation and many more. When you hire our professional packers, your goods are automatically covered by a certain amount of insurance. This will help you to reduce a certain amount of cost in order to replace any goods that may be met with damage. Here are some of the removals we have undertaken, are listed below.

Avail the services of Furniture Removalists Noble Park North: Singh Movers:
Do you know? Planning a move can be awesome and also stressful at the same time. Without any stress, you cannot move alone your home to a new destination. So, that is the proper time to hire professionals. Our professional movers know every hook and corner about the route and how to take care of your household valuables safe. Therefore, hiring our dedicated team will you peace and at the same time will help you to move at ease.
Rather than endeavouring to move with the assist of friends and family, it is more reliable to hire a professional removal company. As a reputed removal company, Singh movers will provide only reliable services to the customer.
The date and time for moving the home can be fixed by the customer. But, as a professional, we should be on time at your home. Since our professionals are a sincere and hard worker in the relevant field, so the moving services can be done fastly with the utmost care.
We highly concentrate on the safety of your household items. Our experienced professionals will understand the importance of your goods and so they transport them with the utmost care. They use some kind of modern tool and equipment to shift your home. In order to eliminate damage to your items, they use the proper moving tools throughout the move.
Since we have a vast experience in the relevant field and considered the best Moving Company Melbourne as compared to others. Our professionals will able to address any concerns or damages occurred at the time of moving. They have the tendency to handle and manage the risks, provide a safe, fast and efficient moving experience for you.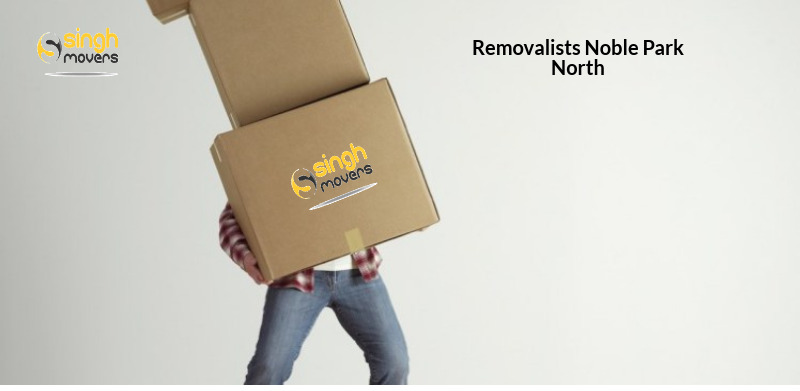 Full Fletched Moving Services:
Want to relocate your existing home? Need a specialist to handle your move properly? If so, then hire a professional removal company. Since home relocation process is a tedious one so it must handle with more care and attention. Moreover, House Movers Melbourne handles all your valuable possessions with the utmost care and provides reliable services. Since we have a wide range of house moving services, then the customer can select any of the services from them which will perfectly suit your budget. The entire moving process can be handled by our professional in a smart way. As a homeowner, you can simply sit at the back of our professional and watch the packing methods and other methods of shifting. If someone is looking forward to hiring the best home removalists then come to place Noble Park North.
We pleasure ourselves on offering high standards of quality services, with truthfulness and honesty to our loyal customers. Without any hassle, our professional will make your home moving process safe and smooth. We also provide moving services to individuals those who are looking to relocate your existing house into a new destination sure our services will suit the best.
Budget-Friendly Movers:
Are you looking for budget removalists? Want to shift your home within your budget? If so, then hiring budget removalists is the apt one. Yes, Budget Removalists Melbourne offer reliable services to our loyal customer. Since our professional uses modern tools and equipment, they will able to provide cheap rates for moving services. As budget movers, we can perfectly suit for all those who are searching the cheaper movers.
Uses Eco-friendly reusable boxes for packing

Can help you to pack all your products, offer reliable services and load your stuff

Enable to reach you to your new destination without any hassle

Complete peace of mind

Licensed and experienced trainers

Punctual and sincere in work
We pride ourselves in order to provide all moving services at affordable rates. At Budget Movers, you will come to know more about the features of our company and find a wide range of additional services like packing, unpacking, and many more. With the help of our professionals, you can make your moving process hassle-free. So, don't hesitate to call us, when you are looking under your budget.
Hire Interstate Furniture Removalists:
Planning to move to a new state? Feeling intricate about shifting process to another state? If so, then hire our Interstate Removalists Melbourne specialists and enjoy interstate move without any hassle. Hire the professional for your smooth move to a new state. Our professionals can able to organize all your aspects in order to attain a safe and smooth move. Start from the packing process until the ending process our experts will assist you to move everything; including your pets, large furniture, and heavy vehicles. Moreover, interstate furniture moving services are available across all over Australia. Our moving professional and dedicated team are well-known with the challenge of moving to a new state. That is why; all the customers seek help from us and can able to provide further support like secure storage and a value link service. Having finished hundreds of interstate moves from Melbourne, our professional will help you to plan, pack and prepare as much as possible.
Save time and Money

Removal Insurance Policies available

Organized and hassle-free move

Able to move pets, large furniture, and heavy vehicles

Noble Park North - A Suburb City Of Melbourne:
Noble Park North is a neighbourhood in Melbourne, Victoria, Australia. It is situated at 26 km south-east of Melbourne's central business district. The city of Greater Dandenong is its local government area. According to the 2016 census, Noble Park North had a population of 7,468. Noble Park North is bounded by the edge of the Springvale Crematorium in the west.
Noble Park North Fast Facts:
Postcode: 3174
State: Victoria
Country: Australia
Population according to 2016 census: 7468
Local government area: City of Greater Dandenong
State Electorate: Mulgrave
Federal Division: Bruce
Distance From Noble Park Noth To Singh Movers Melbourne: 10.9 km or 15 minutes by car
Distance From Noble Park Noth To Melbourne CBD: 26km

Surrounding Suburbs Around Noble Park North:
Mulgrave

Springvale

Noble North Park

Dandenong North

Noble Park
Relevant Links:
https://en.wikipedia.org/wiki/Noble_Park_North,_Victoria
https://en.wikipedia.org/wiki/City_of_Greater_Dandenong
Move with Us for Easy,Affordable,Quality Removalists Services Australia Wide.
Contact Us For Free Enquiry and to Arrange a Free Obligation quote.
For more information on furniture removals and Storage Services don't hesitate to get in touch to one of the Expert Team Members or representatives on 13000SINGH OR 1300074644 for a free obligation quote from the Singh Movers Team, simply fill out our quick quote form or write an email or call us directly as per your convenience. Our Head office is located in Melbourne and Singh Mover's offices are spread across over other major cities: Sydney, Adelaide, Brisbane, Canberra, and Perth.