REMOVALISTS PRESTON
If so, then hire Removalists Preston and avail the attractive services. We are one of the most well-known and famous moving service providers. For some specifications such as security and safety of your possessions and belongings during transportation, our services are highly demanded in Melbourne.
Some of the services offered by us include packing, assembling, loading, transporting, unloading, unpacking and arranging, etc. We are proud of offering all these reliable services to our clients at affordable prices.
Shifting or relocation the residential or commercial place is the tiresome work and difficult task for each and every person in the world. Relocation is a tedious process and needs more work and concentration and you need to face unwanted stress and issues.
Moving all your goods are a real tiring process that is why you need to hire the best packers and movers. We are engaged our work in order to provide door to door shifting service with a personal touch.
Therefore, hire the Packers And Movers Melbourne and avail the best and reliable services. There are numerous things to consider in the shifting process such as packaging of goods, loading, moving, unpacking, unloading, and arranging for vehicles, labour, and many others.
All these tasks are difficult and make the person so uncomfortable and stressful. Moreover, the shifting process takes more time and work.
Are you looking for the best movers in Melbourne? We provide stress-free, cheap in cost and best in quality moving and removalists service.
Our moving services of home and office are suitable for everyone who needs hassle-free shifting services. Moreover, we do not accept any extra fee. Our workers are professional, well-mannered, and highly trained in the relevant field.
We are the best packers and movers and intend to offer some reliable services in order to attain customer satisfaction. The Services provided by us are of high quality and will be smooth relocation.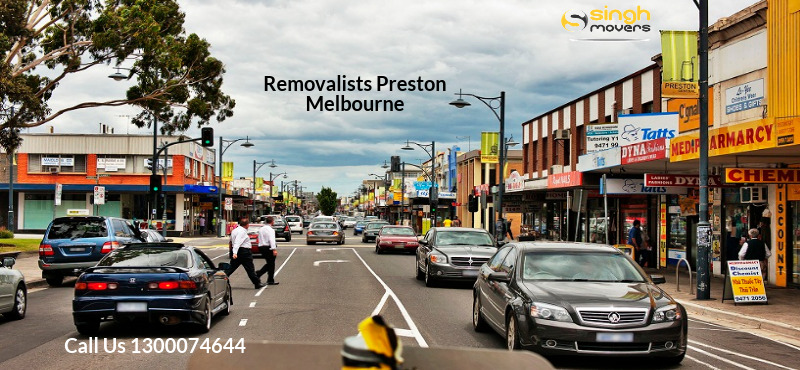 Types of shifting services:
There are abundant Packers and Movers available in Melbourne city but we are one of the Best Removalists Melbourne who takes care of all your possessions and belongings in the desired way.
We assist our loyal customers to move the home or office locally or interstate. We are always dedicated to providing the following shifting services to our valued customers.
Antique Furniture Removals

Home Removals

Interstate Removalists

Furniture removalists

Pool table removal

Piano Movers

Office Movers

Hard Rubbish removal

Removalists Melbourne
Furniture Removalists Preston
Packing of Materials:
Our dedicated team will help you with the packing process. Our specialists and professionals come to your home and start the packing process. With the help of some packing materials like air bubble film rolls, and grooved boxes start the packing process. This guarantees the safety of your belongings that are moved.
Our dedicated team and specialists handle packed materials. Once the loading of the goods has been done and is transmitted for the transportation process.
During the transit process, we send you a guide for the safety of your belongings. Once it reaches the destination place, our specialists verified again and then unloading of materials is done.
Once the goods have reached the customer's destination place, our dedicated team handles and help to unload the goods.
The belongings are arranged as per your comment by our dedicated team.
Hire the best Piano Movers Melbourne:
We handle your piano as a delicate instrument and will take care of it. For all of your piano moving needs, hire our Piano Movers Melbourne to make smooth moving.
Our dedicated teams of shifting services are professional piano movers and recognize the exclusive structure and safest way to handle the moving process. We highly concentrate on customer satisfaction in order to reach the top position.
We use our special equipment where access to a piano is very difficult and tricky. With the help of lifting equipment, we handle a piano through a window or balcony or into basement flats etc.
Our vehicles are very large in space and have extension lifts able to carry piano covers, racking and strapping and give full guarantee for a safe and smooth move.
Why choose our piano movers?
The move is fully insured

Skilled and experienced team

Well trained in using our equipment

An extensive fleet of fully equipped vehicles
Hire the best House Relocation Melbourne:
We provide high quality and reliable moving services for our loyal customers. We know that the house relocation process is painful and heavy work. We have good transportation facility and heavy containers and your goods are backed up in an efficient manner.
With the help of the best storage facilities, we help our customers with trustworthy services.
Once you hire our House Relocation Melbourne, we can take care of all your possessions and belongings. Since our services are cheap and offer at affordable rates, we are a confident choice for many customers. It is no matter for us how big the job is, we offer great and best services at competitive prices.
We take care of your goods from breakage, damage or loss. We are proud to provide trustworthy services to our loyal customers. You can simply sit backside and relax.
Just give the comment and our experts would take care of everything. So, contact us immediately and we glad to aid you.
Benefits Of Hiring Professional Furniture Delivery Melbourne:
Are you looking for the best furniture deliverer? Want to deliver your furniture safely at your new destination? We offer inclusive packaging boxes, book boxes, paper, bubble wrap, packaging tapes, and tape dispensers in order to help our experts to handle all portion of Furniture.
Moreover, we not only provide a high quality and removals service but also offer services at an affordable price. Want to deliver furniture at the destination? If so, then hire professional Furniture Delivery Melbourne and make your shifting process safe and smooth.
Furniture is backed up by the best professionals and experts. They are capable of handling your furniture and valuable things safely. You can be confident that your furniture would be moved safely with the help of our professionals to your new destination.
We intend to help our customer become stress-free and tension-free. We have a dedicated team of experienced and talented drivers who are capable enough to take care of your things while driving the trucks through the rough and uneven roads.
Gives the best protection for your furniture

All-round services

Saves time and money

Prevent the damage

Comfort and convenience

Handles your furniture with the utmost care

Delivers at the right destination
Budget Movers Melbourne:
We take care of your possessions and belongings in a safe manner. We are committed to shifting you as quickly as possible. Therefore, hire our Budget Movers Melbourne and make your moving process simple and smooth.
We aim to beat your prospect with our high-quality service and tension free moving processes. Our dedicated team of removalist's and experts are committed to providing you with the best service. Here are some of the benefits of hiring budget movers,
Great care in moving your house or office

Carry Public Liability Insurance

A trustworthy and dedicated team

Care and security

Cheapest movers

Fast and reliable services

A well-trained team of professionals and experts
Conclusion:
Singh Movers and Packers are well known for well-organized and consistent services throughout Melbourne city. We take care of your belongings once you hire us. Moreover, your job is to sit back and supervises our work.
We can also help the customer with packing, moving delicate and fragile items like crockery or a centrepiece, loading and many more. Our motto is to aid our loyal customers to save time and money. So, get in touch with us if you are scheduling to move within Melbourne.
We provide a comprehensive range of perfect removal services at affordable price. Our well trained and well-organized removalists in Melbourne can make simpler the work of moving process.
We are the best partner for removals; we can take care of everything in an effective way. If you are looking for the best moving or removal companies in Melbourne, we are here in order to provide all one-stop destinations for end-to-end solutions.
Our movers are dedicated to work and professionals. We delight ourselves on giving the best quality and reliable services, for every house and office relocation process. We give full assurance for your safe and smooth moving.
Preston- A Suburb City Of Melbourne:
Preston is a suburb of Melbourne state of Victoria, Australia which is located 9 km north from the Melbourne central business district. The City of Darebin is its local government area. The population of the suburb Preston is 32,851 according to the 2016 census.
Preston Fast Facts:
Postcode: 3072
State: Victoria
Country: Australia
Surrounding Suburbs Around Preston:
Coburg North

Reservoir

Heidelberg west

Preston

Thornbury

Bellfield
Population according to 2016 census: 32,851
Local government area: City Of Darebin
State Electorate: Northcote
Federal Division: Batman
Distance From Preston To Singh Movers Melbourne: 27.4 km or 35 minutes by car
Distance From Preston To Melbourne CBD: 9 km
Relevant Links:
https://en.wikipedia.org/wiki/Preston,_Victoria
https://en.wikipedia.org/wiki/City_of_Darebin
Move with Us for Easy,Affordable,Quality Removalists Services Australia Wide.
Contact Us For Free Enquiry and to Arrange a Free Obligation quote.
For more information on furniture removals and Storage Services don't hesitate to get in touch to one of the Expert Team Members or representatives on 13000SINGH OR 1300074644 for a free obligation quote from the Singh Movers Team, simply fill out our quick quote form or write an email or call us directly as per your convenience. Our Head office is located in Melbourne and Singh Mover's offices are spread across over other major cities: Sydney, Adelaide, Brisbane, Canberra, and Perth.